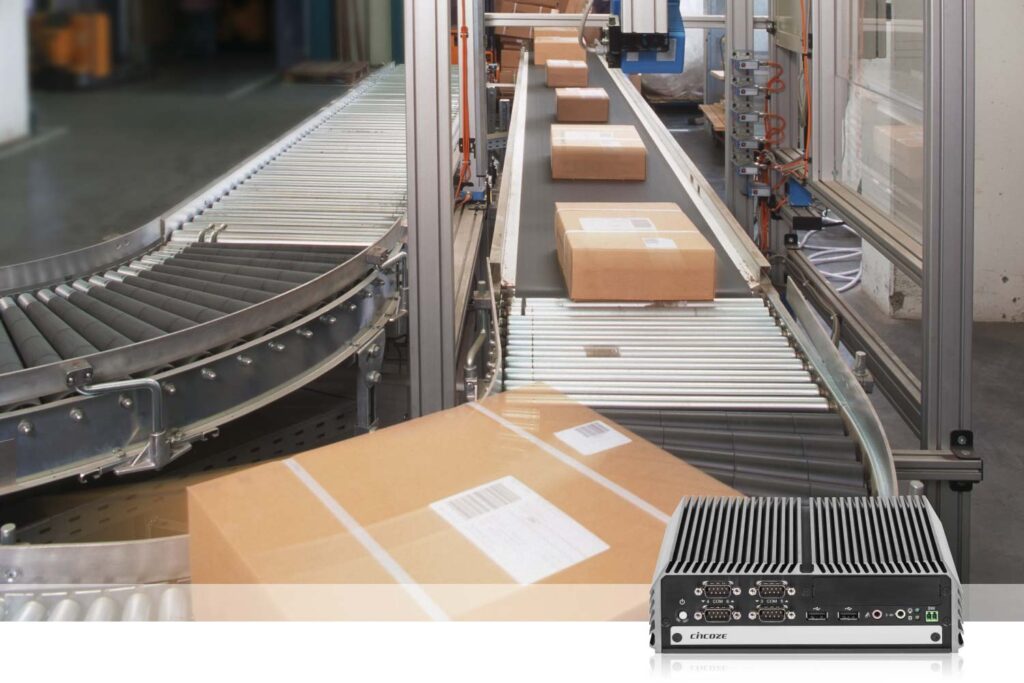 Introduction
A report released by Polaris Market Research Analysis has shown that the global market for postal automation systems reached a size of 749 million USD in 2021. It is projected to grow at a compound annual rate of 6.56% from 2022 to 2030, with the market size expected to reach 1.309 billion USD by 2030. This growth is largely attributed to the thriving e-commerce market and online shopping, which have created a high demand for package delivery services and increased expectations for faster delivery times. Additionally, rising labor costs have also become a driving force behind the acceleration of postal service automation.
Postal automation systems are classified based on their functions, such as Culler Facer Cancellers (CFC), letter sorting machines, and parcel sorters. With recent advancements in computer CPU performance and complementary technologies like sensors, scanners, and recognition systems, postal automation systems have experienced significant improvements in processing speed and address reading accuracy. The adoption of postal automation has decreased reliance on human labor and prevented human errors, while also enhancing execution efficiency and precision.
A postal system located in Central Europe has selected the Cincoze DI-1000 high performance & power-saving embedded computer to integrate into its Parcel Sorter. The primary challenge was to overcome the continuous high-vibration usage environment. And also utilizing an Optical Character Recognition System (OCR) to identify and read postal codes, addresses, and barcodes on packages, and sort them into the correct storage areas.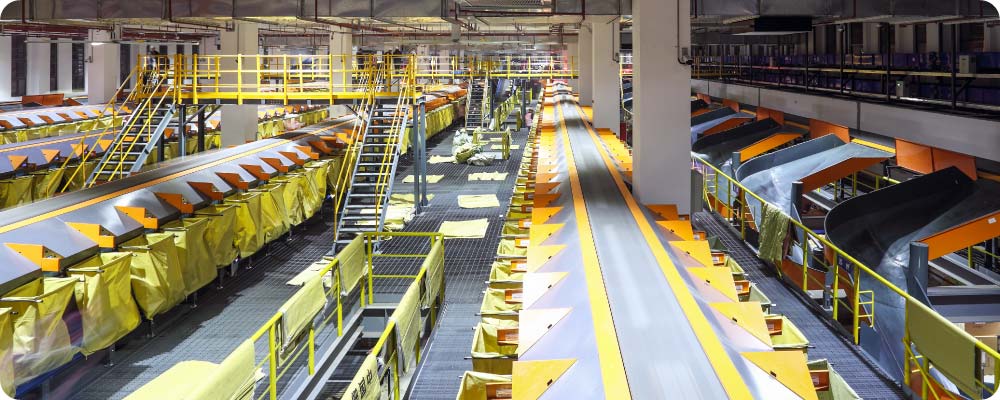 Customer Requirement
Reliable performance in high-vibration environments
As the Parcel Sorter depends on a conveyor belt to transport packages with identified addresses to their designated storage areas, it is the major challenge for the embedded computer to operate robustly in this high-vibration environment.
Quick and accurate character recognition capacity
Through OCR technology, the computer can perform real-time optical character recognition of postal codes, addresses, and barcodes on packages. It needs to rely on stable and excellent computing performance to process over 50,000 objects per hour.
Rich I/O for Integration with Other Devices
The computer must have sufficient I/O interfaces to connect with sensors, lights, scanners, etc. Additionally, it must support wireless transmission to upload data to the database for package delivery tracking.
Why Cincoze?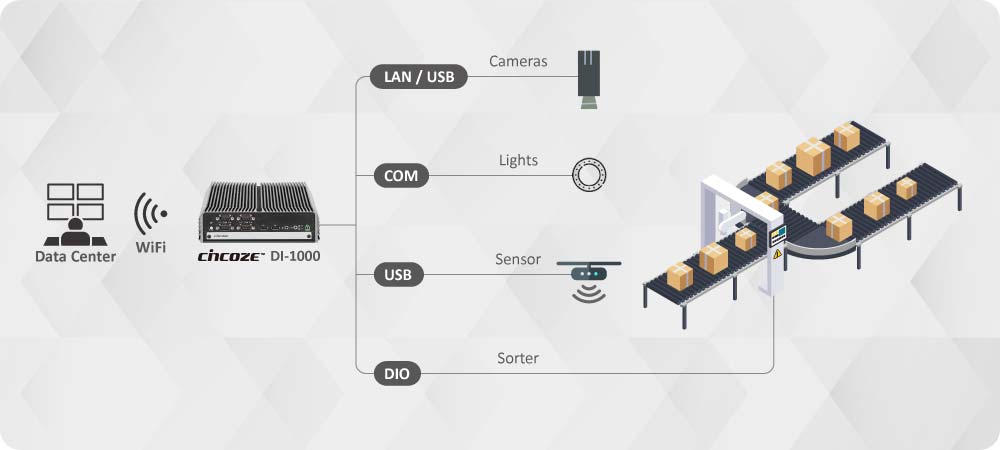 Robust Product Design for Industrial Applications
The DI-1000 exemplifies the robust features of Cincoze's embedded computers, including a one-piece cover, cableless, jumperless, anti-vibration kit, fanless, and shock-vibration resistant protection (5/50 Grms); moreover, it also features a range of industrial-grade protections such as a wide voltage range (9-48VDC), wide operating temperature (-40°C to 70°C), and ESD protection to ensure uninterrupted and stable operation in harsh environments.
High Performance and Power Saving
The Cincoze DI-1000 is a high-performance and power-saving embedded computer that can be equipped with Intel® 6th generation Core™ i7/i5/i3 (BGA Type) processors with only 15W TDP. It is paired with 32GB DDR4 memory, making it capable of meeting the demands of graphic computing and high-speed image processing. In terms of storage, the DI-1000 has two sets of 2.5″ SATA HDD/SSD trays that can support RAID 0/1 function, providing ample storage space."
Rich I/O & Expandability
The DI-1000's native I/O includes 2x GbE LAN, 6x COM, 6x USB, and 8x Optical Isolated DIO. It also features both DVI and DisplayPort for digital display output. With two full-size mini PCIe slots, the DI-1000 can support the addition of wireless transmission modules. Through Cincoze's exclusive CMI/CFM/MEC modules, it can add extra I/O or functionality such as LAN, M12, COM, USB, and Power Ignition Sensing (IGN). This makes it an ideal choice for applications that require peripheral device integration and connection.
Compact Size and Multiple mounting Options
Measuring at only 203 mm (W) x 142 mm (D) x 66.8 mm (H), and equipped with flexible mounting options such as wall-mounting, side-mounting, DIN-rail and VESA, the DI-1000 is an excellent choice for installations in narrow spaces or mobile robots.
For more advanced and complex applications, the newly launched DI-1100 advanced version is highly recommended. This compact model is equipped with 8th generation Intel® Core™ U-series i7/i5/i3 processors (TDP 15W) that offer rich I/O and expansion flexibility. Moreover, it has passed the US military equipment inspection standard (MIL-STD-810G), making it ideal for use in industrial automation, warehouse logistics, and edge computing applications.